Mazda 6 Owners Manual: Adjusting the Vents
Directing airflow
To adjust the direction of airflow, move the adjustment knob.
NOTE
When using the air conditioner under humid ambient temperature conditions, the system may blow fog from the vents. This is not a sign of trouble but a result of humid air being suddenly cooled.
The air vents can be fully opened and closed by operating the dial.
Side Vents (driver)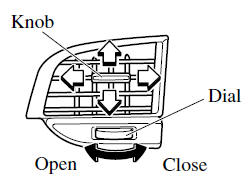 Side Vents (front passenger)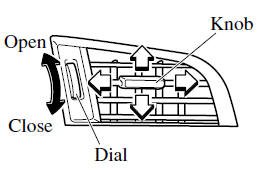 Center Vents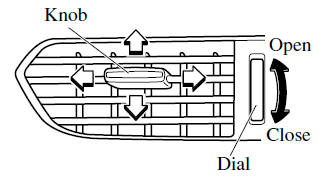 Rear Vents (Some models)