Mazda 6 Service Manual: Front door key cylinder removal/installation
1. Remove the front door unit.
2. Remove the cover, then remove the bolt.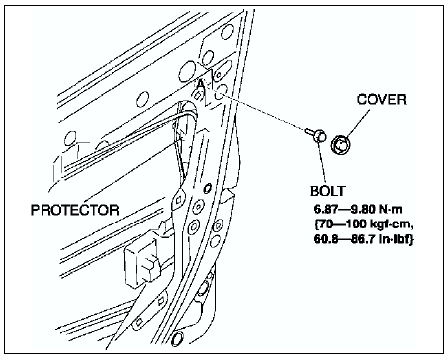 3. For protector-equipped vehicles, pull out the protector tab from the latch and remove the protector.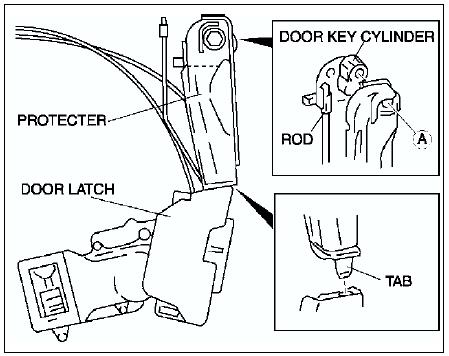 4. Disconnect the rod.
5. Remove the front outer handle.
6. Turn the key cylinder in the direction indicated by the arrow (1) and move the hook to the notch.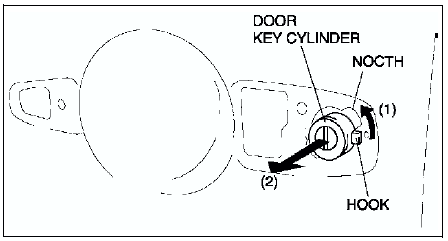 7. Pull the key cylinder towards you (2) to remove it.
8. Install in the reverse order of removal.