Mazda 6 Service Manual: Front door removal/installation
1. Disconnect the negative battery cable.
2. To remove the front door hinge, remove the front fender panel.
3. To remove the checker, remove the door speaker.
4. Remove in the order indicated in the table.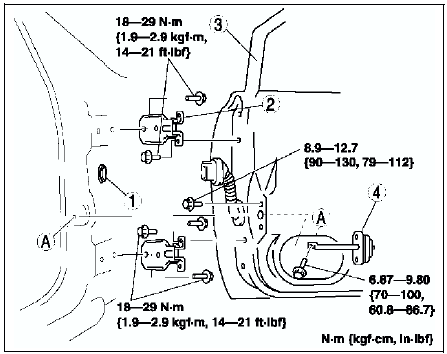 5. Install in the reverse order of removal.
6. Adjust the front door. (See DOOR ADJUSTMENT.)
Connector Removal Note
1. Push the rubber boot backward.
2. Pull down the cover in the direction indicated by the arrow and disconnect the connector.