Mazda 6 Service Manual: Front door speaker removal/installation
1. Disconnect the negative battery cable.
2. Remove the front door trim.
3. Remove in the order indicated in the table.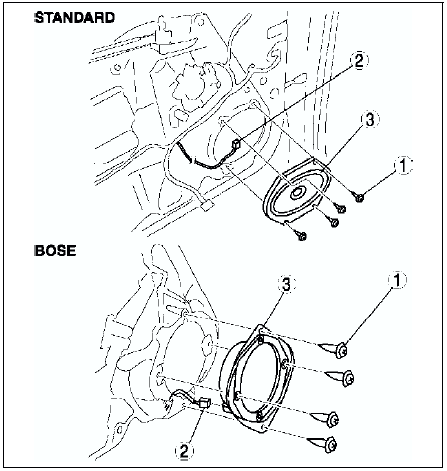 4. Install in the reverse order of removal.
Front Door Speaker Installation Note
Attach the speaker with the wiring harness placed in the groove of the door unit panel.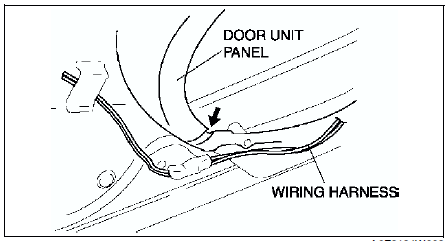 Caution
If the speaker is attached with the harness placed outside of the groove, the wiring harness might be broken.