Mazda 6 Service Manual: Headliner removal/installation
1. Disconnect the negative battery cable.
2. Turn the seaming welt and weatherstrip over.
3. Remove the sunroof seaming welt. (vehicles with sunroof only)
4. Remove the A-pillar trims.
5. Remove the B-pillar upper trims.
6. Remove the C-pillar trims.
7. Remove the front and rear map light. (See FRONT MAP LIGHT REMOVAL/INSTALLATION.) (See REAR MAP LIGHT REMOVAL/INSTALLATION.)
8. Remove the sunvisors.
9. Remove the assist handle.
10. Disconnect the roof harness connector, remove the clip, and remove the connector.
11. Remove the fasteners.
12. Disconnect the front and rear drain hose.
13. Disconnect the rear washer hose (5HB).
14. Remove the hook holding the roof panel and remove the headliner.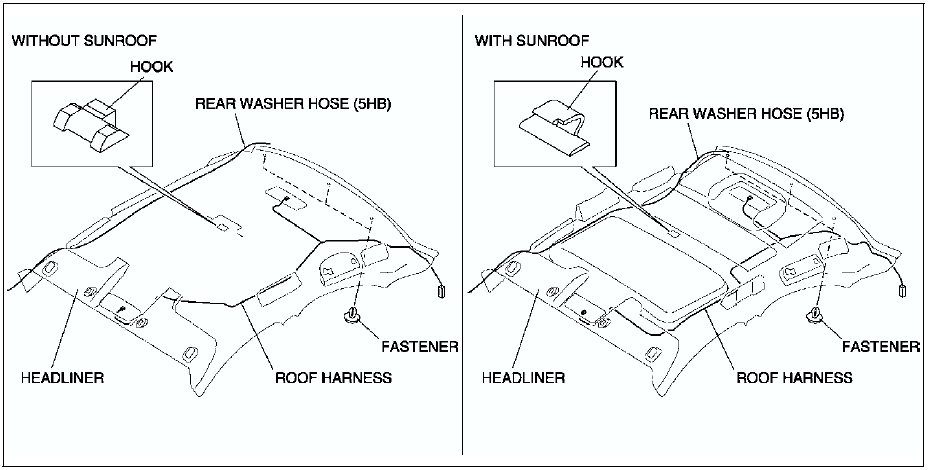 15. Take the headliner off from the passenger-side door opening.
16. Install in the reverse order of removal.