Mazda 6 Service Manual: Intake-air system removal/installation
Warning
When the engine and intake-air system are hot, they can badly burn. Turn off the engine and wait until they are cool before removing the intake-air system.
Fuel vapor is hazardous. It can easily ignite, causing serious injury and damage. Always keep sparks and flames away from fuel.
Fuel line spills and leakage are dangerous. Fuel can ignite and cause serious injuries or death and damage. Fuel can also irritate skin and eyes. To prevent this, always complete the Fuel Line Safety Procedure. (See BEFORE REPAIR PROCEDURE.)
1. Disconnect the negative battery cable.
2. Remove in the order indicated in the table.
3. Install in the reverse order of removal.
4. Complete the AFTER REPAIR PROCEDURE. (See AFTER REPAIR PROCEDURE.)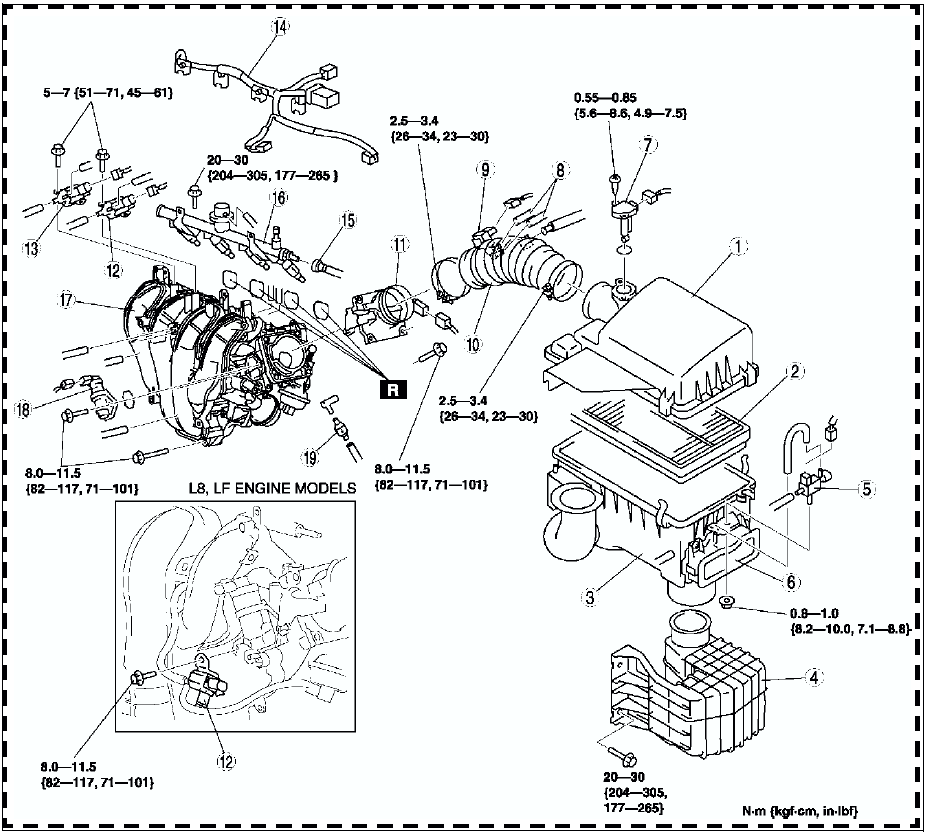 Resonance Chamber Removal Note
Remove the front mudguard (LH) before removing the resonance chamber.
Vacuum Hose (Purge Solenoid Valve) Installation Note
Fit the vacuum hose (purge solenoid valve) onto the respective fittings, and install clamps as shown.