Mazda 6 Owners Manual: Operating the Compact Disc (CD) Player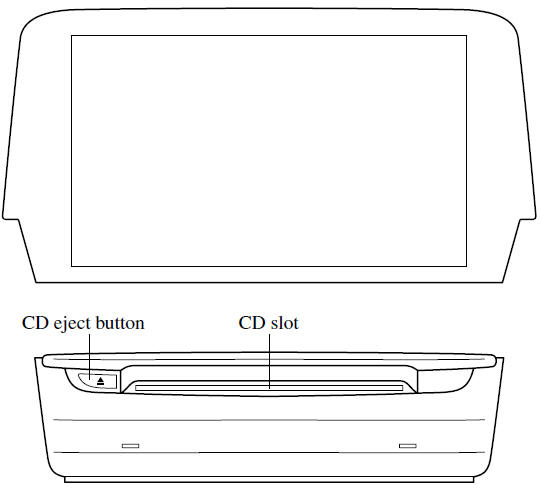 NOTE
If a disc has both music data (CD-DA) and MP3/WMA/AAC files, playback of the two or three file types differs depending on how the disc was recorded.
Inserting the CD
Insert the CD into the slot, label-side up. The auto-loading mechanism will set the CD and begin play.
NOTE
There will be a short lapse before play begins while the player reads the digital signals on the CD.
Ejecting the CD
Press the CD eject button (


) to eject the CD.
Playback
Select the

icon on the home
screen with a CD inserted and display the Entertainment screen. When

is selected, the following icons
are indicated in the lower part of the center display.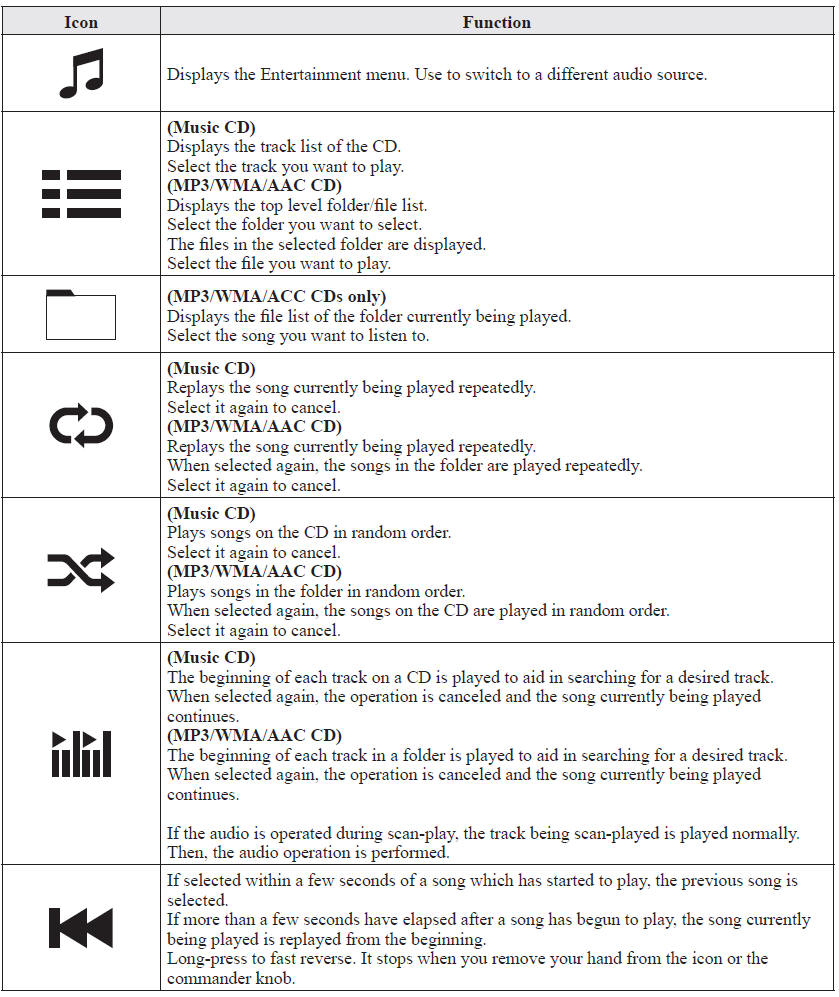 Example of use (When searching for a song from the top level of an MP3/ WMA/AAC CD)
1. Select the

icon to display
the folder/file list at the top level.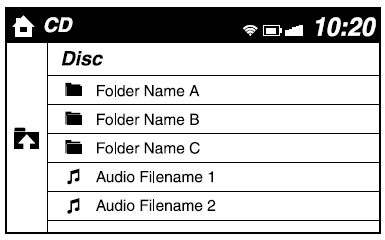 2. When the folder is selected, folders/file lists in the folder are displayed.
3. Select the desired song.
NOTE
Select to move to a
folder one level higher.
The appearance of the repeat and shuffle icons changes depending on the type of operation in which the function is used.