Mazda 6 Service Manual: Selector lever inspection
1. Turn the ignition switch to ON (engine OFF).
2. With the brake pedal depressed, verify that there is a "click" at each range when shifted.
3. Verify that the selector lever can be shifted.
4. Verify that there is a "click" at each position when shifted from P position to L range.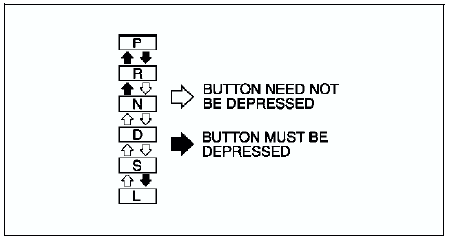 5. Verify that the positions of the selector lever and the indicator are aligned.
If not as specified, adjust the TR switch.(See TRANSAXLE RANGE (TR) SWITCH ADJUSTMENT.)
6. Verify that the vehicle operates in each selected range.