Mazda 6 Service Manual: Caliper (front) disassembly/assembly
1. Disassemble in the order indicated in the table.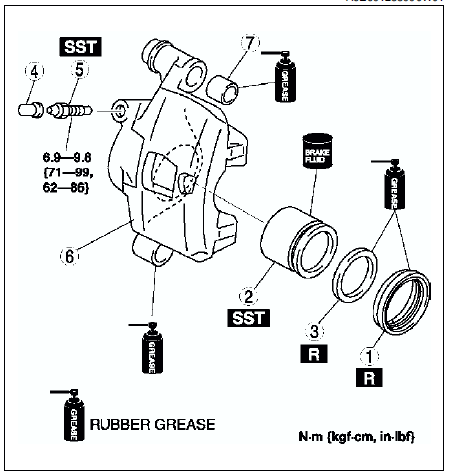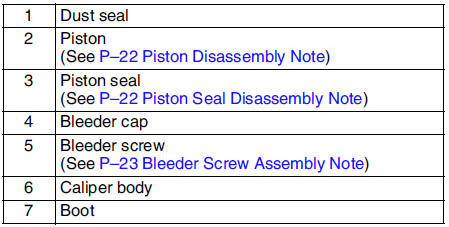 2. Assemble in the reverse order of removal.
Piston Disassembly Note
Caution
Blow the compressed air slowly to prevent the piston from suddenly popping out.
1. Place a piece of wood in the caliper, then blow compressed air through the hole to force the piston out of the caliper.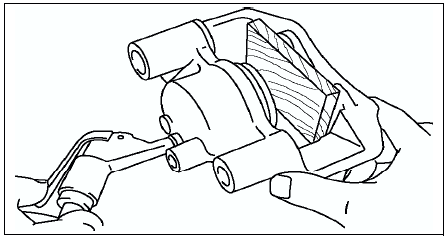 Piston Seal Disassembly Note
1. Remove the piston seal from the brake caliper using the SST
.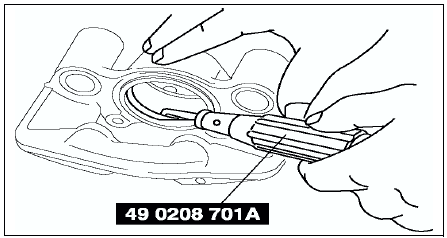 Bleeder Screw Assembly Note
1. Assemble the bleeder screw to the caliper using the SST.
Tightening torque 6.9-9.8 N·m {71-99 kgf·cm, 62-86 in·lbf}