Mazda 6 Service Manual: Car-navigation unit removal/installation
1. Disconnect the negative battery cable.
2. Remove the glove compartment.
3. Remove in the order indicated in the table.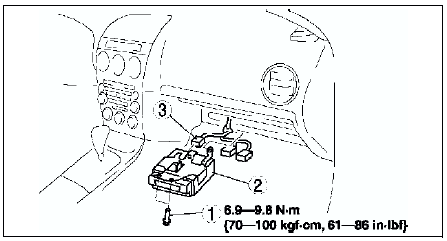 4. Install in the reverse order of removal.
Car-navigation Unit Installation Note
Insert the car-navigation unit bracket into the dashboard member hole, and with the car-navigation unit fixed in place install the bolt.