Mazda 6 Service Manual: Lcd unit removal/installation
1. Disconnect the negative battery cable.
2. Remove the center panel module. (See CENTER PANEL MODULE REMOVAL/INSTALLATION.)
3. Remove in the order indicated in the table.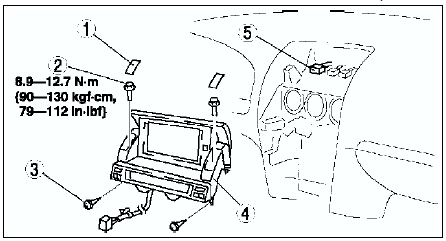 4. Install in the reverse order of removal.
LCD Unit Removal Note
1. Pull up the front part of the LCD unit.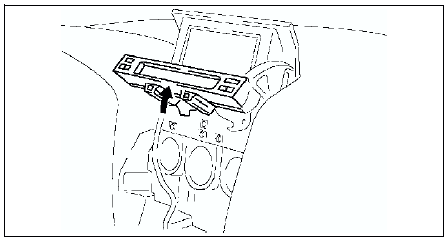 2. While pressing down the unit behind the LCD unit, pull the LCD unit out from the dashboard.