Mazda 6 Owners Manual: Direct Mode
Direct mode can be used for temporarily switching gears by operating the steering shift switch while the vehicle is being driven with the selector lever in the D range.
While in direct mode, the D and M indication illuminate and the gear position in use is illuminated. Direct mode is canceled (released) under the following conditions.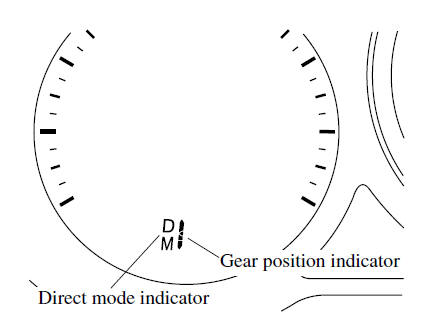 NOTE
Shifting up and down while in direct mode may not be possible depending on the vehicle speed. In addition, because direct mode is canceled (released) depending on the rate of acceleration or if the accelerator is fully depressed, use of the manual shift mode is recommended if you need to drive the vehicle in a particular gear for long periods.