Mazda 6 Service Manual: Exhaust system
EXHAUST SYSTEM INSPECTION
Start the engine and inspect each exhaust system component for exhaust gas leakage.
If leakage is found, repair or replace as necessary.
EXHAUST SYSTEM REMOVAL/INSTALLATION
Warning
When the engine and exhaust system are hot, they can badly burn. Turn off the engine and wait until they are cool before removing the exhaust system.
1. Disconnect the negative battery cable.
2. Remove in the order indicated in the table.
3. Install in the reverse order of removal.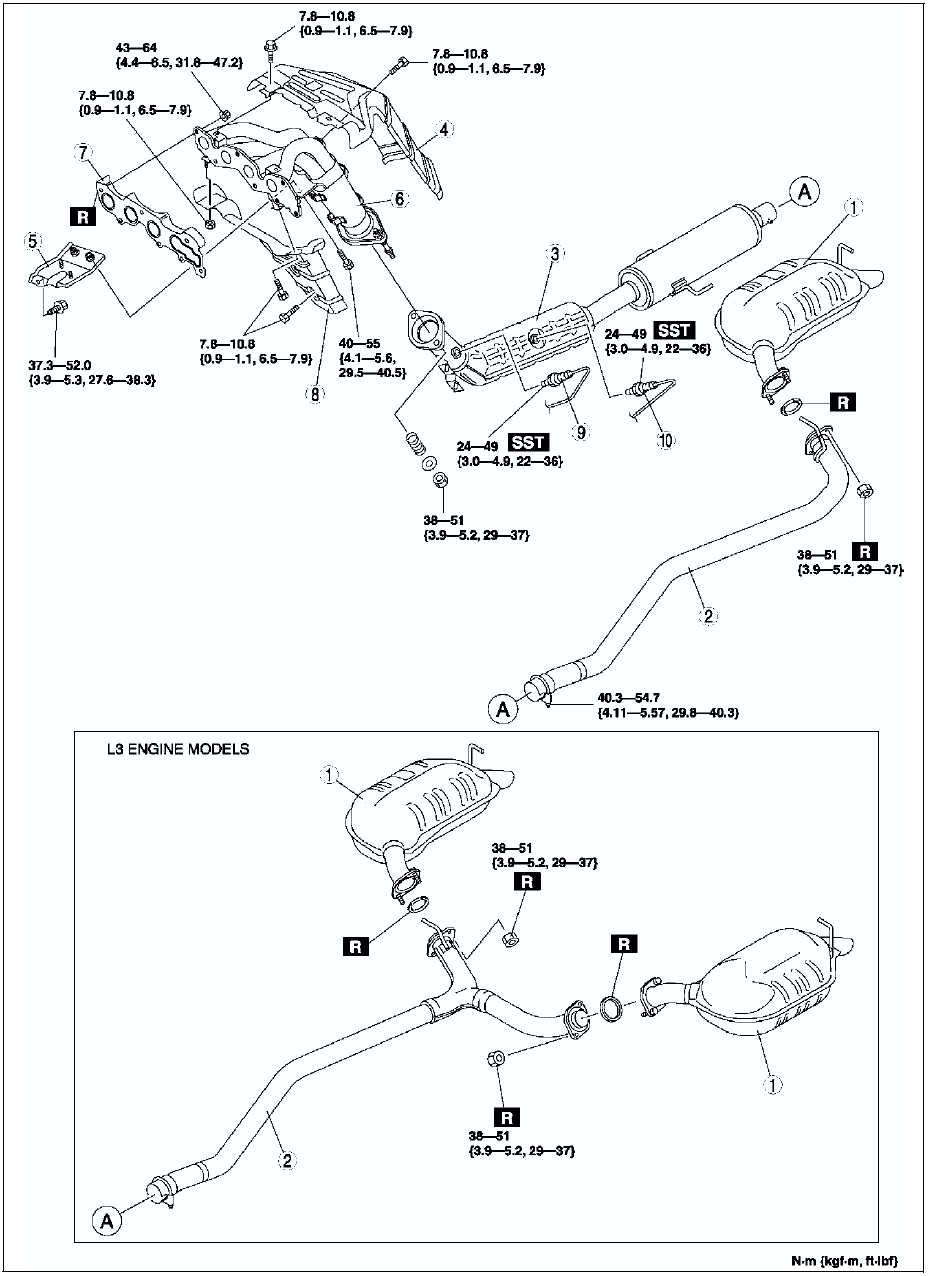 HO2S Removal Note
Remove the HO2S using the SST
before removing the exhaust manifold.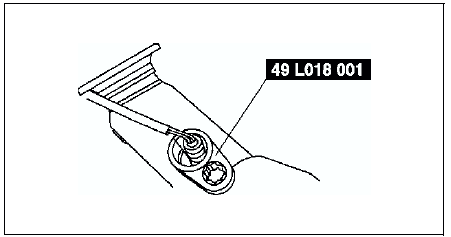 Exhaust Manifold Installation Note
Tighten the exhaust manifold installation nuts in the order shown.