Mazda 6 Service Manual: Liftgate disassembly/assembly
1. Disconnect the negative battery cable.
2. Remove the liftgate lower trim.
3. To remove the liftgate outer handle and liftgate key cylinder, remove the rear finisher.
4. To remove the stud ball, separate the stud ball and the stay damper.
5. Disassemble in the order indicated in the table.
6. Assemble in the reverse order of disassembly.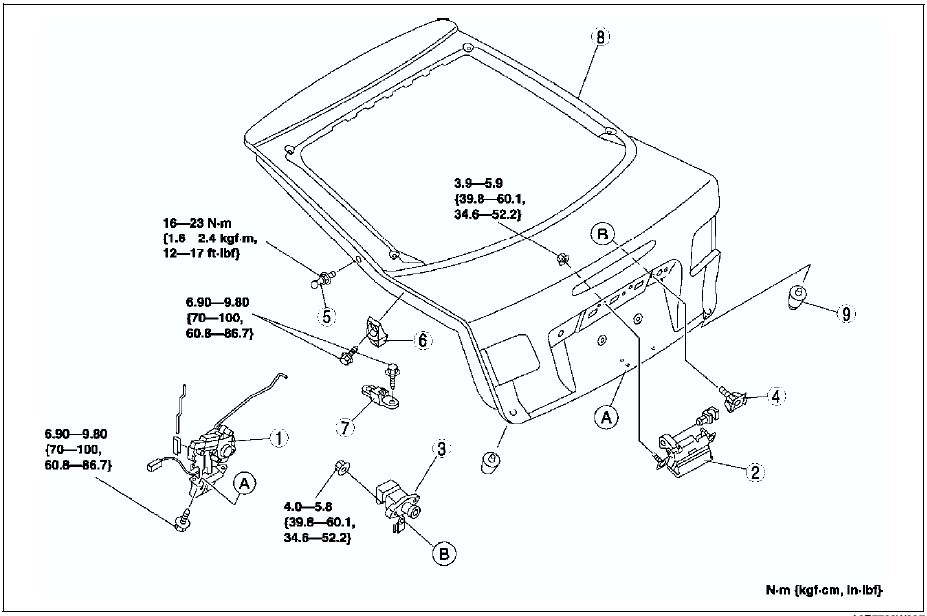 STAY DAMPER DISPOSAL
Referring to procedures for trunk lid stay damper disposal, dispose of the liftgate stay damper.