Mazda 6 Service Manual: Liftgate removal/installation
Warning
Removing the stay damper without supporting the liftgate can be dangerous. The liftgate may fall and injure you. Open the liftgate fully and support it before removing the stay damper.
1. Disconnect the negative battery cable.
2. Remove the liftgate lower upper trim.
3. Press the liftgate harness connector's bracket, which is attached to the liftgate, to the (1) direction shown in the figure, and then detach the fit. Then remove the connector toward the (2) direction shown in the figure.
4. Disconnect the vehicle harness connector and the liftgate connector. Then remove the grommet from the liftgate.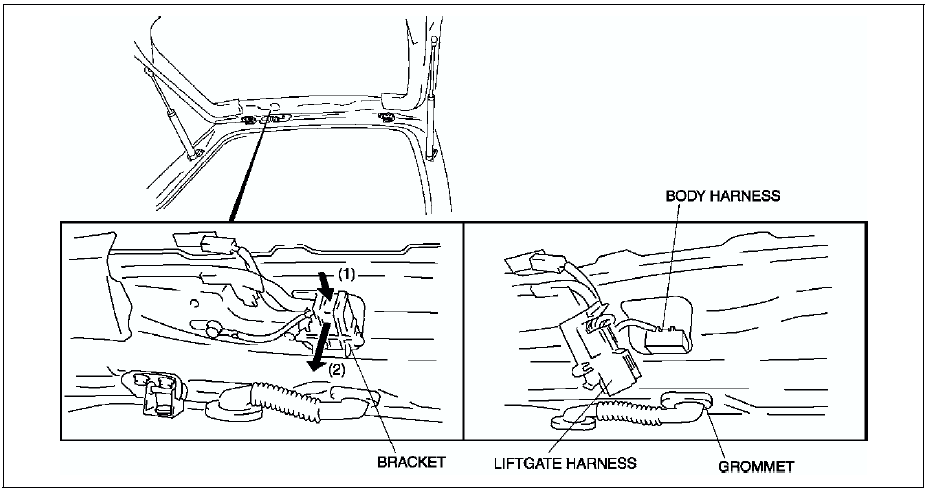 5. Pry away the stay damper's band with a screwdriver.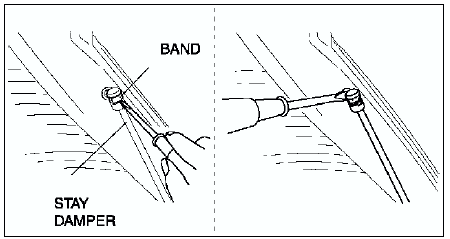 6. Pry out the connecting part of the stay damper and the hinge with a screwdriver to disconnect them. Then remove the stay damper.
7. Remove the bolts A, then remove the liftgate.
8. To remove the hinge, remove the headliner and the nut.
9. To remove the stay damper, remove the bolt B.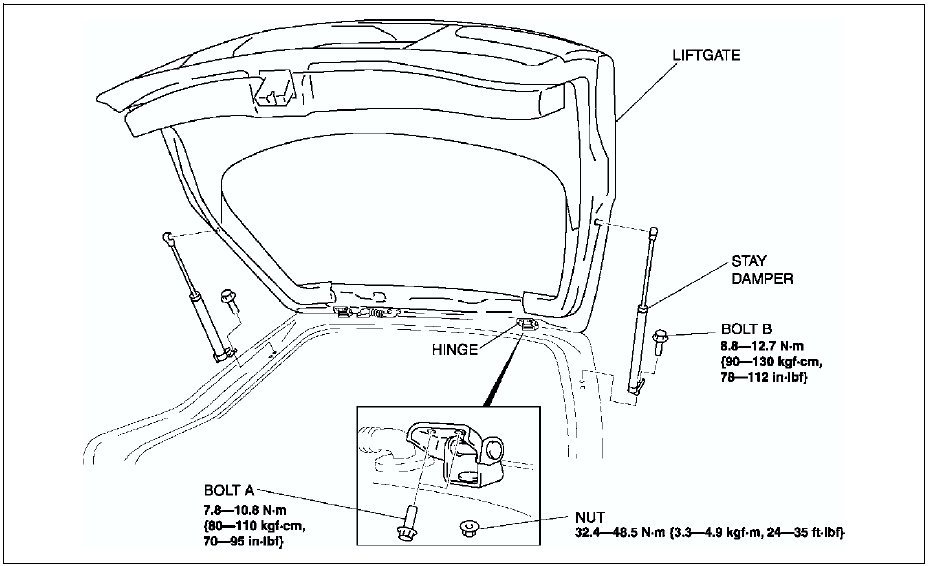 10. Install in the reverse order of removal.