Mazda 6 Service Manual: Oil pump
OIL PUMP REMOVAL/INSTALLATION
1. Disconnect the negative battery cable.
2. Drain the engine oil. (See ENGINE OIL REPLACEMENT.)
3. Remove the oil pan. (See OIL PAN REMOVAL/INSTALLATION.)
4. Remove in the order indicated in the table.
5. Install in the reverse order of removal.
6. Inspect the engine oil level. (See ENGINE OIL INSPECTION.)
7. Start the engine and inspect for oil leakage.
If the oil leaks, specify the faulty part and repair or replace it.
8. Inspect the oil pressure. (See OIL PRESSURE INSPECTION.)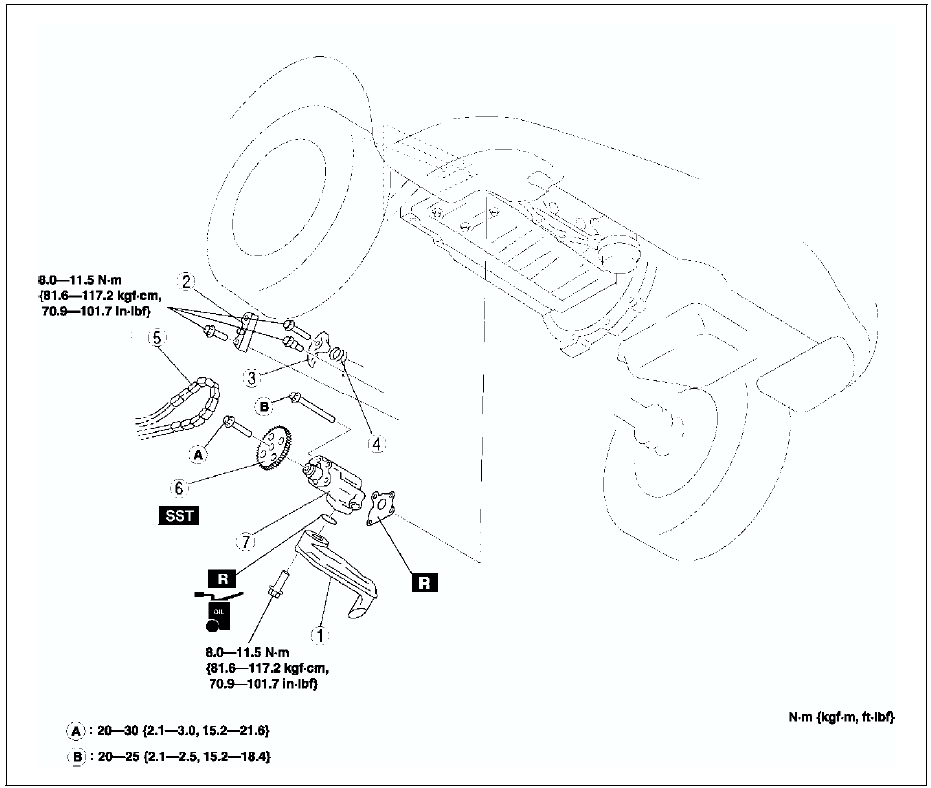 Oil Pump Sprocket Removal / Installation Note
Install the SST
to the oil pump sprocket to stop the oil pump from turn in.