Mazda 6 Service Manual: Rear bumper removal/installation
1. Disconnect the negative battery cable.
2. Remove the rear combination light.
3. Remove in the order indicated in the table.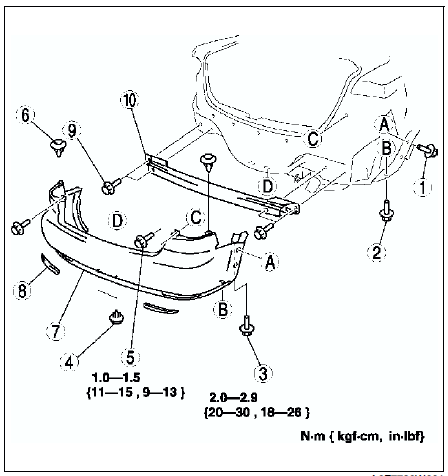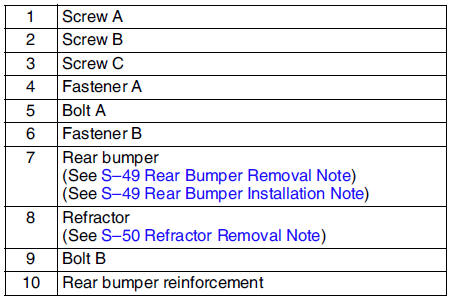 4. Install in the reverse order of removal.
Rear Bumper Removal Note
Pull the rear bumper ends (wheel arch) outward to disengage with the bumper slider.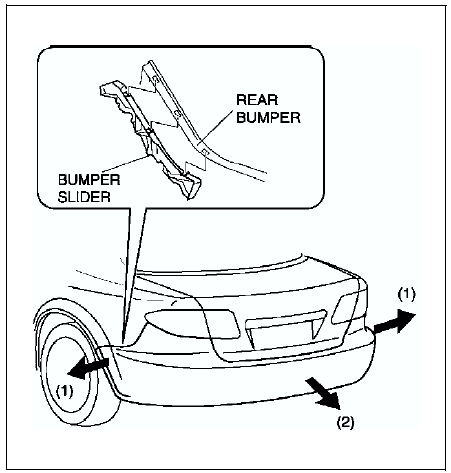 Caution
If only one side of the rear bumper is disengaged from the bumper slider and the bumper falls, it could be damaged. When disengaging the rear bumper from the slider, secure the bumper so that it does not fall.
Rear Bumper Installation Note
1. Spread the rear bumper ends (wheel arches) apart.
2. Attach the rear bumper to the body.
3. Press the rear bumper connection portion into the body to engage with the bumper slider.
Refractor Removal Note
Lift the refractor up in the direction of the arrow, then unhook it from the rear bumper.