Mazda 6 Service Manual: Rear coil spring removal/installation
1. Remove the rear auto leveling sensor. (See REAR AUTO LEVELING SENSOR REMOVAL/INSTALLATION.)
2. Remove in the order indicated in the table.
3. Install in the reverse order of removal.
4. Adjust the headlight zeroset. (See HEADLIGHT ZEROSET.)
5. Inspect the rear wheel alignment. (See REAR WHEEL ALIGNMENT.)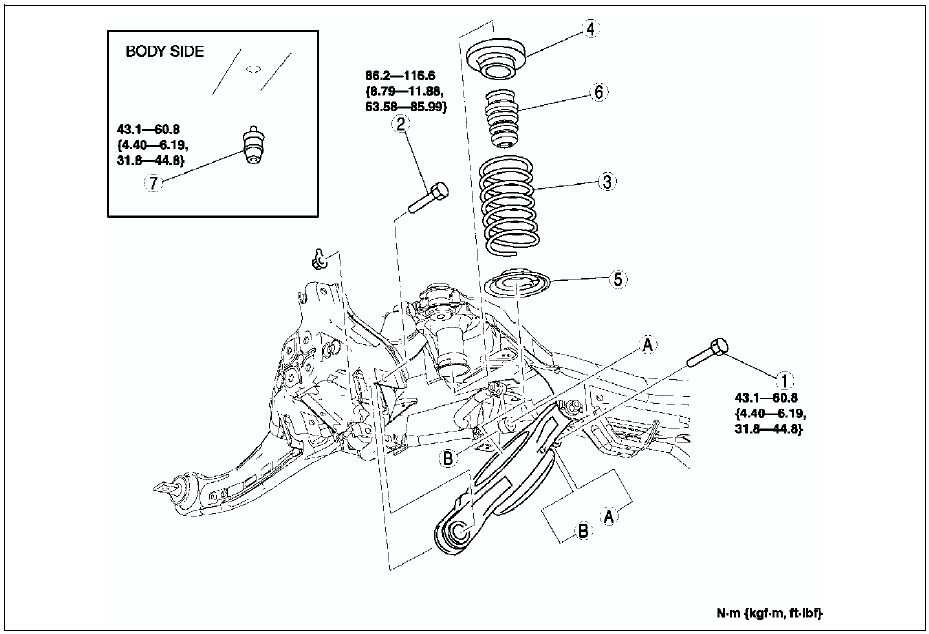 Bolt (Rear Lower Arm Outer Side) Removal Note
1. Support the lower arm with a jack.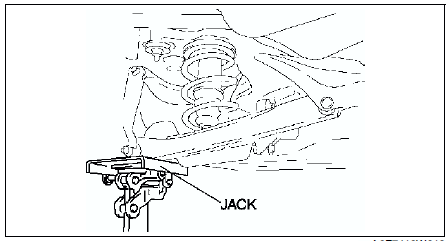 2. Loosen the inner bolt of the lower arm.
3. Remove the outer bolt of the lower arm.
Bound Stopper (Body Side) Removal/Installation Note
Remove or/and install the bound stopper (body side) using the extension bar.
Rear Coil Spring Installation Note
1. Install the coil spring so that the distinguisher mark is located on under side.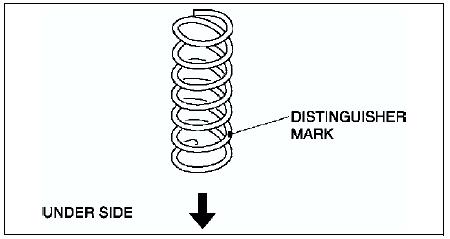 2. Position the jack under the lower arm and jack up slowly.
Warning
Installing the coil spring is dangerous. The coil spring could fly off, and cause serious injure of death.
3. Install the lower arm (outer side) bolt.