Mazda 6 Service Manual: Stabilizer control link inspection
1. Remove the stabilizer control link from the vehicle.
2. Inspect for bending and damage.
3. Measure the ball joint starting torque.
(1) Rock the ball joint stud side to side 10 times.

(2) Rotate the ball joint stud 10 times.

(3) Measure the starting torque using a suitable Allen socket and a torque wrench.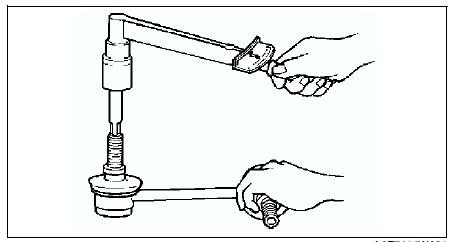 Starting torque
0.23-0.47 N·m
{2.4-4.7 kgf·cm, 2.1-4.1 in·lbf}