Mazda 6 Service Manual: Steering gear and linkage disassembly
Caution
Place copper plates, rag, or similar material in a vise, when securing the mounting bracket portion of the steering gear.
Disassemble in the order indicated in the table.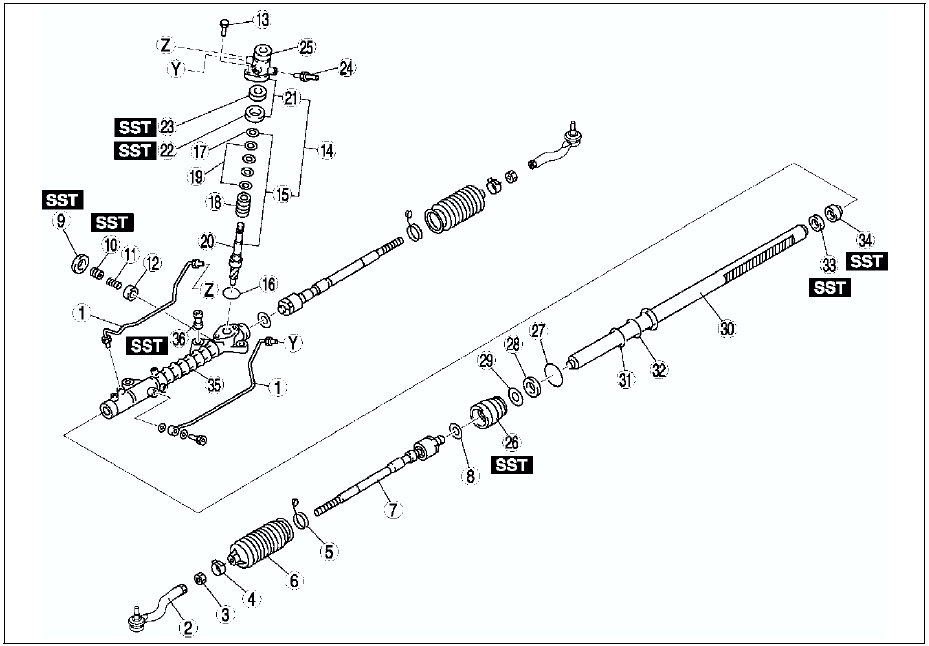 .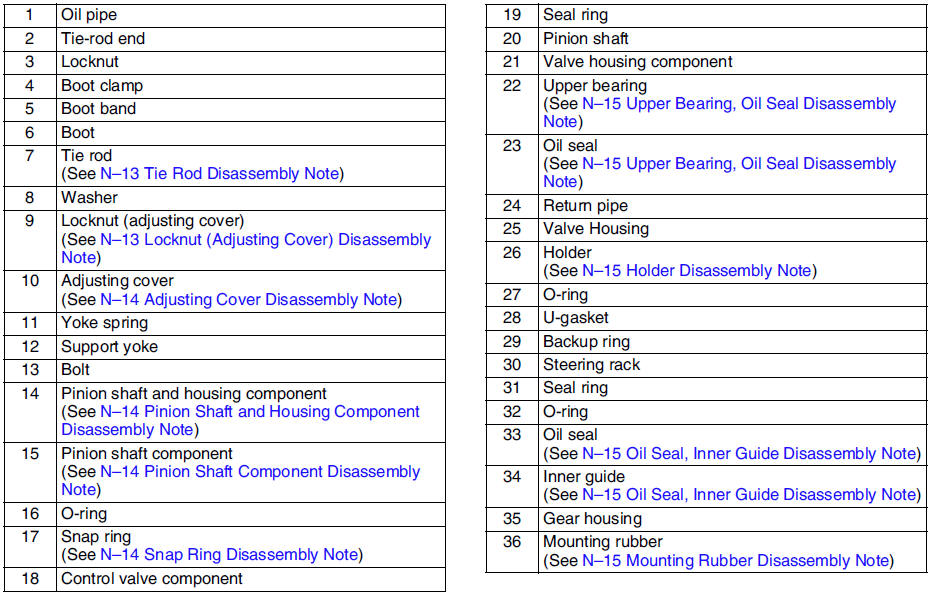 Tie Rod Disassembly Note
1. Unclamp the washer.
2. Remove the tie rod.
Locknut (Adjusting Cover) Disassembly Note
Remove the locknut using the SST
.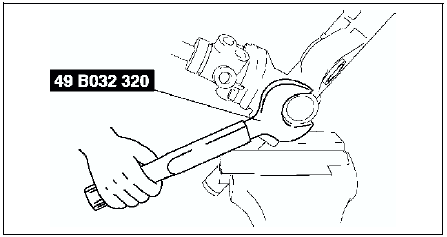 Adjusting Cover Disassembly Note
Remove the adjusting cover.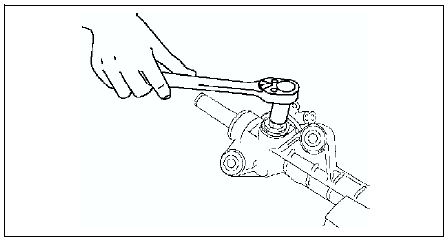 Pinion Shaft and Housing Component Disassembly Note
Hold the pinion shaft as shown, and pull out the pinion shaft and housing component.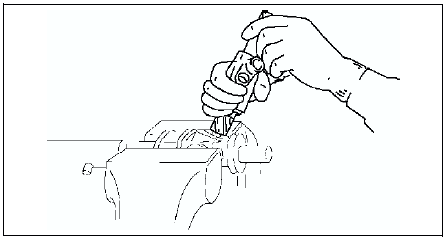 Pinion Shaft Component Disassembly Note
Note
If the pinion shaft does not come out easily, remove it using a press.
Push out the pinion shaft componet from the valve housing as shown.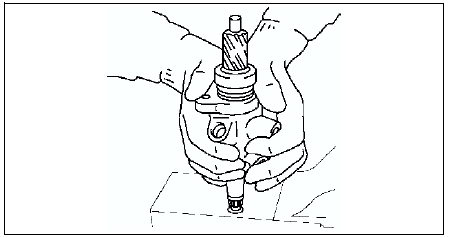 Snap Ring Disassembly Note
Carefully remove the snap ring without damaging the pinion shaft component.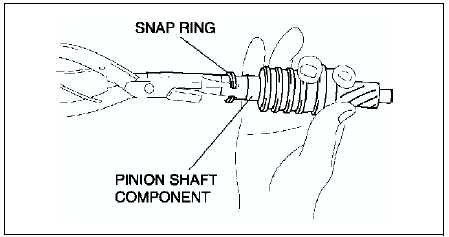 Upper Bearing, Oil Seal Disassembly Note
1. Set the SST
as shown.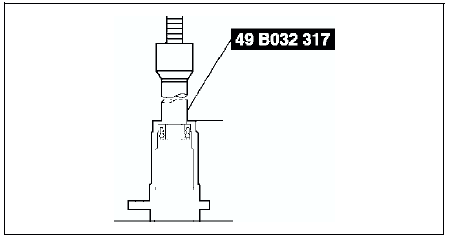 2. Using a press, remove the oil seal and upper bearing without applying pressure to the edge of the valve housing.
Holder Disassembly Note
1. Cut away the staked area by using a drill.
Caution
Carefully pull out the holder without damaging the U gasket.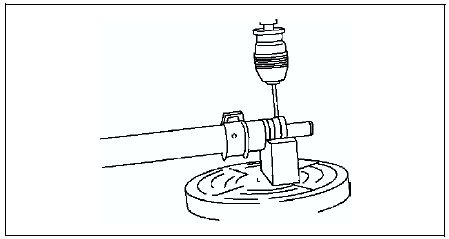 2. Disassemble the holder.
Oil Seal, Inner Guide Disassembly Note
1. Set the SSTs
into the valve side.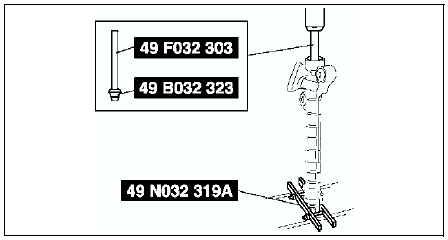 2. Install the SST
to the gear housing.
3. Press out the oil seal and inner guide.
Mounting Rubber Disassembly Note
Press the mounting rubber out from the gear housing using the SSTs

and a press.