Mazda 6 Owners Manual: Warning Indication/Warning Lights
These lights turn on or flash to notify the user of the system operation status or a system malfunction.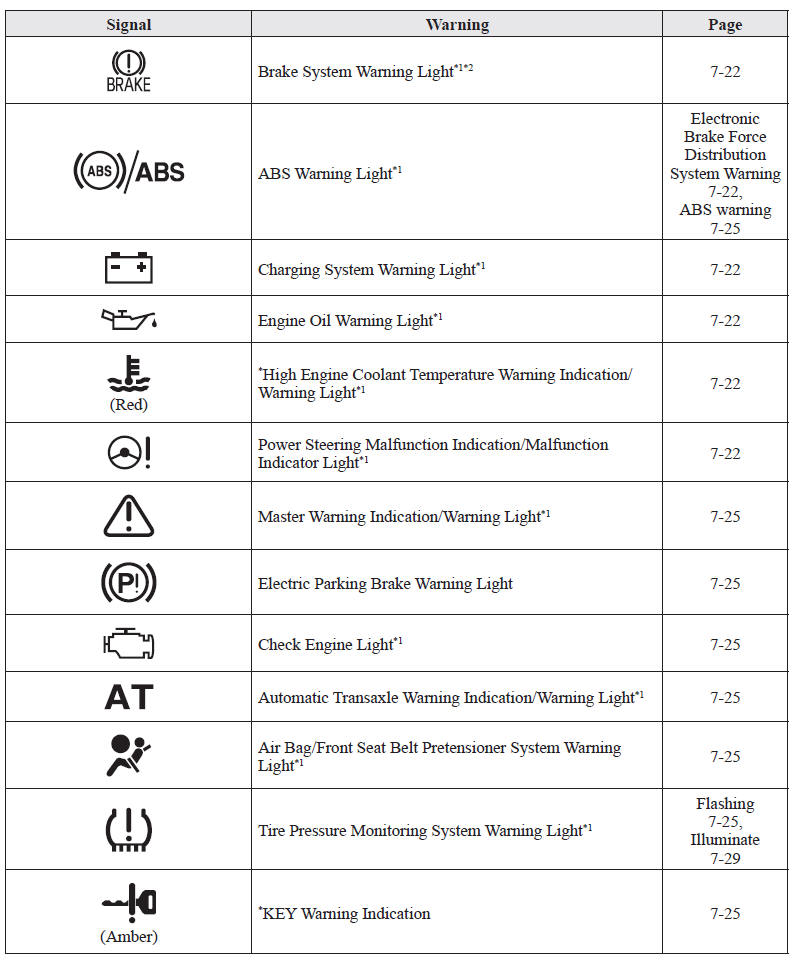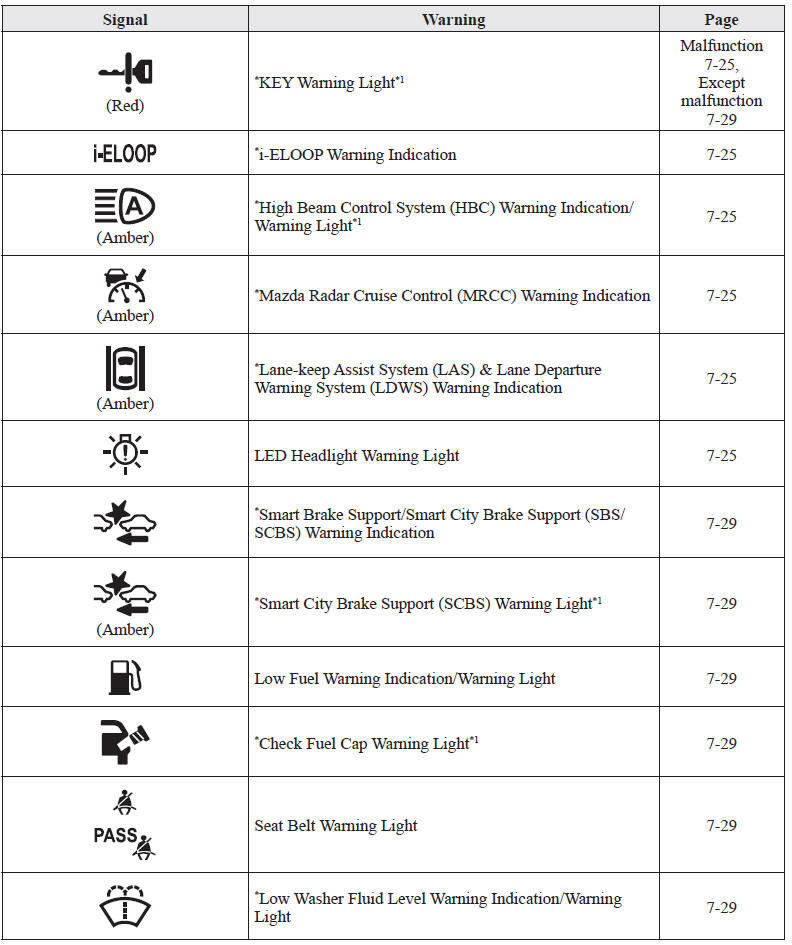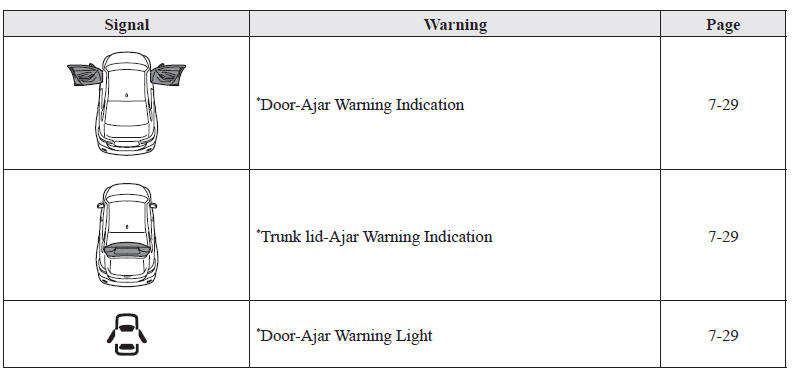 *1 The light turns on when the ignition is switched on for an operation check, and turns off a few seconds later or when the engine is started. If the light does not turn on or remains turned on, have the vehicle inspected at an Authorized Mazda Dealer.
*2 The light turns on continuously when the parking brake is applied.