Mazda 6 Service Manual: Wheel hub, hub spindle removal/installation
Caution
Performing the following procedures without first removing the ABS wheel-speed sensor may possibly cause an open circuit in the harness if it is pulled by mistake. Before performing the following procedures, remove the ABS wheel-speed sensor (body side) and fix it to an appropriate place where the sensor will not be pulled by mistake while the vehicle is being serviced.
1. Remove in the order indicated in the table.
2. Install in the reverse order of removal.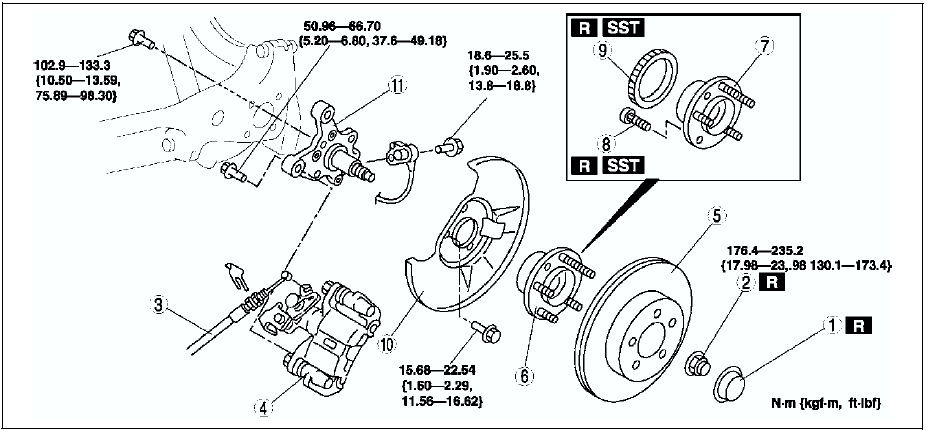 Locknut Removal Note
1. Knock the crimped portion of the locknut outward using a small cape chisel and a hammer.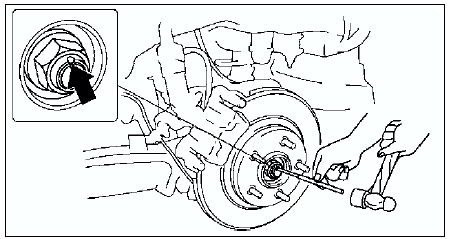 2. Lock the hub by applying the brakes.
3. Remove the locknut.
ABS Sensor Rotor Removal Note
Note
The sensor rotor does not need to be removed unless it is being replaced.
Remove the sensor rotor using a chisel.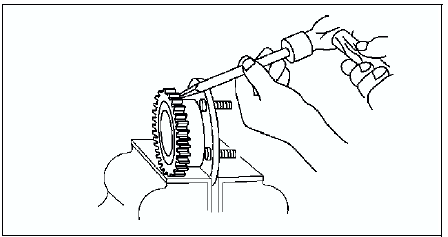 ABS Sensor Rotor Installation Note
Caution
Position the SST so that marking B faces the bottom.
1. Set the SST
as shown in the figure.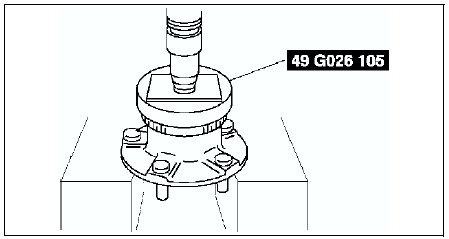 2. Press on the new sensor rotor using the SST
and a press.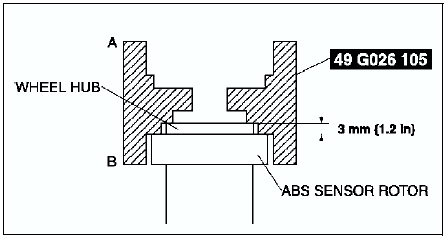 Locknut Installation Note
Install a new locknut and stake it as shown.