Mazda 6 Service Manual: Center panel module disassembly/assembly
Caution
Before disassembling the center panel module, spread a cloth on the floor to put the disassembled parts on. This protects the surface of the panel from scratches or dirt.
1. Remove the center panel module. (See CENTER PANEL MODULE REMOVAL/INSTALLATION.)
2. Remove in the order indicated in the table.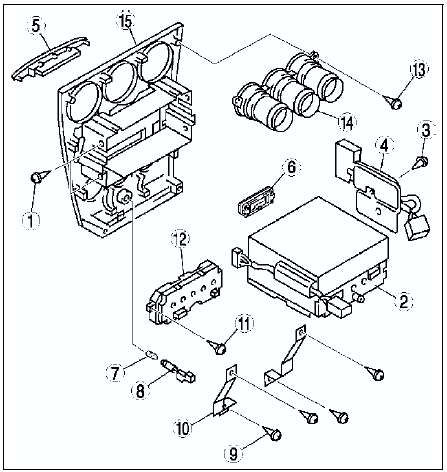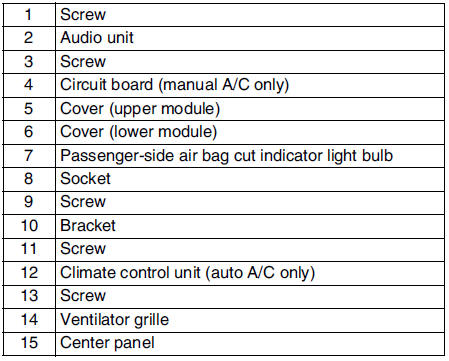 3. Install in the reverse order of removal.