Mazda 6 Service Manual: Combine sensor inspection
Caution
Be careful and do not allow the lateral-G sensor to fall. If by chance it is subjected to strong impact, replace it.
1. Connect the connector.
2. Turn ignition switch on, verify the voltage between terminals B and E under the following conditions.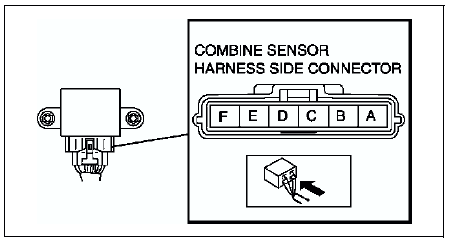 If not within the specification, replace the lateral-G sensor.
(1) Lateral-G

1) Horizontal

Voltage
2.4-2.6 V

2) Facing up (inclined 90° from horizontal)

Voltage
3.3-3.7 V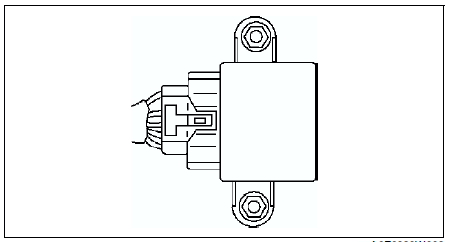 3) Facing down (declined 90° from horizontal)

Voltage
1.3-1.7 V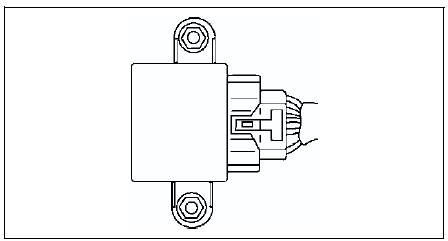 (2) Yaw rate

1) Measure yaw rate sensor voltage under static condition.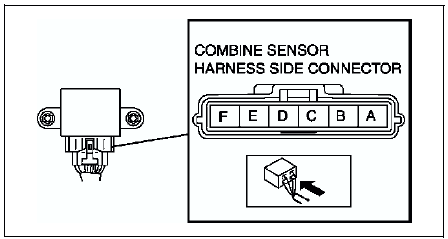 2) Measure voltage at output terminal D and ground terminal E when the yaw rate sensor is rotated left and right.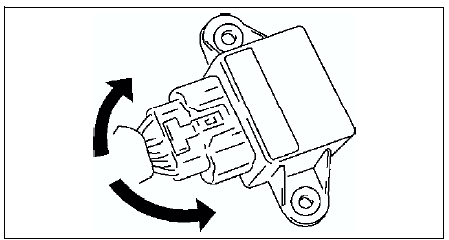 Caution

Be careful when turning the yaw rate sensor rotation position while it is in a reversed state because the rotation direction and voltage will be reversed.

Voltage
Right rotation:
fluctuation between 2.5-4.62 V Left rotation:
fluctuation between 2.5-0.33 V