Mazda 6 Service Manual: Front upper arm removal/installation
Caution
Performing the following procedures without first removing the ABS wheel-speed sensor may possibly cause an open circuit in the harness if it is pulled by mistake. Before performing the following procedures, remove the ABS wheel-sensor (axle side) and fix it to an appropriate place where the sensor will not be pulled by mistake while servicing the vehicle.
1. Remove in the order indicated in the table.
2. Install in the reverse order of removal.
3. Inspect the front wheel alignment. (See FRONT WHEEL ALIGNMENT.)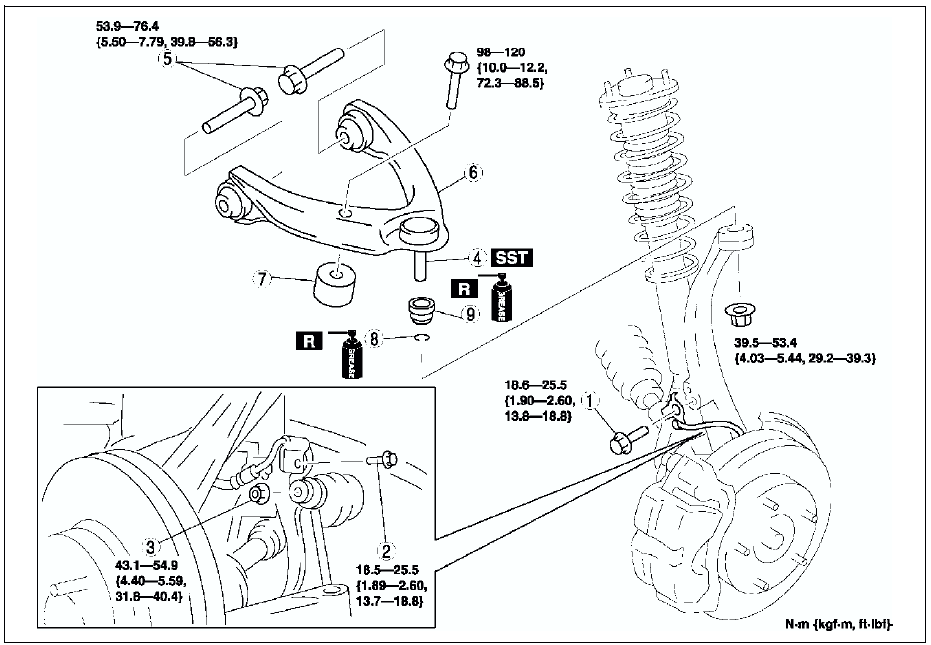 Front Upper Arm Ball Joint Removal Note
1. Support the knuckle using the jack.
2. Separate the ball joint from the knuckle using the SST.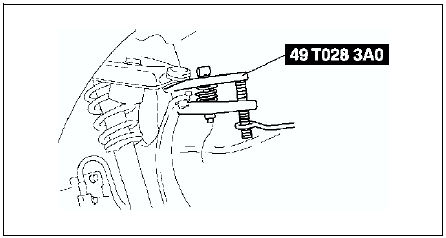 Bolt (Front Upper Arm) Removal Note
1. Remove the nuts (3 locations) from the upper part of the front shock absorber.
2. Pull the front shock absorber and coil spring out of the way, towards the outer side of the vehicle.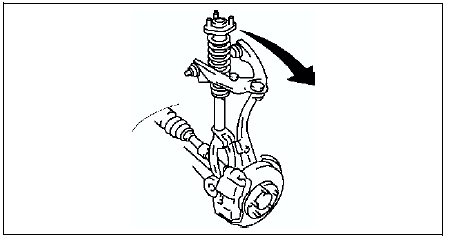 3. Remove the bolts.
Clip Installation Note
1. Wipe the grease off the ball stud.
2. Fill the inside of the new dust boot with grease.
3. Install the boot on the ball joint.
4. Install the new clip using the SST.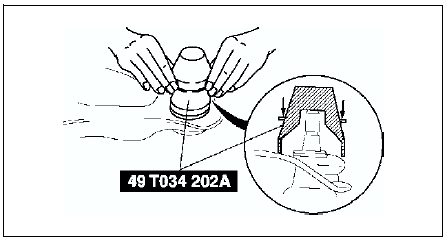 5. Verify that the clip is installed securely to the groove.
6. Wipe away the excess grease.