Mazda 6 Service Manual: Generator removal/installation
Warning
When the battery cables are connected, touching the vehicle body with generator terminal B will generate sparks. This can cause personal injury, fire, and damage to the electrical components. Always disconnect the battery negative cables before performing the following operation.
Caution
The generator can be damaged by the heat from the exhaust manifold. Make sure the generator duct and the generator heat insulator are installed securely.
1. Disconnect the negative battery cable.
2. Remove the under cover.
3. Remove the drive belt. (See DRIVE BELT REPLACEMENT.)
4. Remove in the order indicated in the table.
5. Install in the reverse order of removal.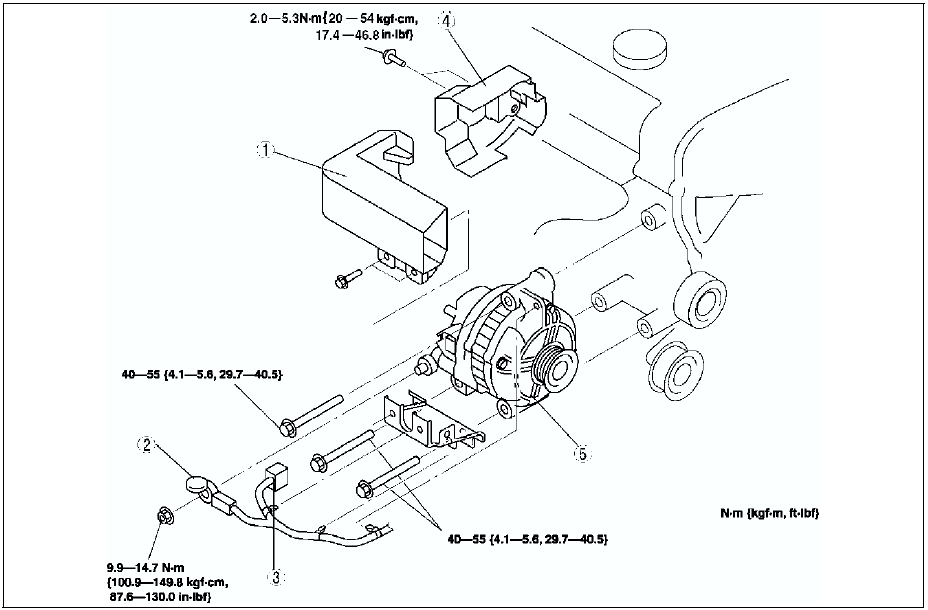 Generator Removal Note
Remove the generator from above.