Mazda 6 Service Manual: Main fuse removal/installation
1. Disconnect the negative battery cable.
2. Remove the main fuse block cover.
3. Remove in the order indicated in the table.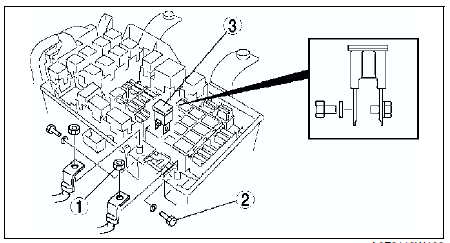 4. Install in the reverse order of removal.
Bolt Removal Note
1. Press and remove the tabs on the main fuse block at the positions indicated by the arrows.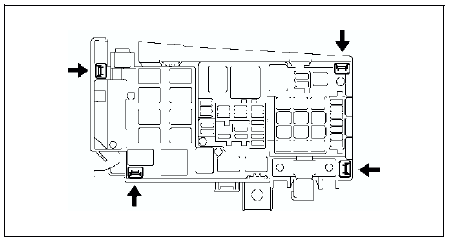 2. Lift up the main fuse block and remove the bolts.