Mazda 6 Service Manual: Power outside mirror disassembly/assembly
1. Disassemble in the order indicated in the table.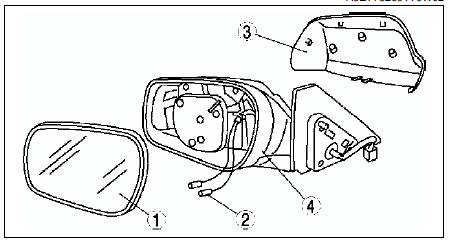 2. Assemble in the reverse order of disassembly.
Outside Mirror Glass Disassembly Note
1. Press area A of the glass so that area B moves toward you.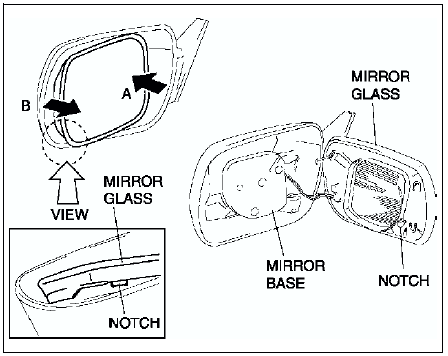 2. Insert a screwdriver into the notch and remove the glass from the mirror base.
Cover Disassembly Note
Pull off the mirror holder tab with a screwdriver and press the mirror cover tab downward.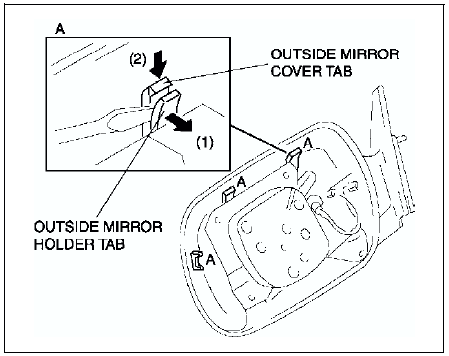 Outside Mirror Glass Assembly Note
Press the mirror into the base so that the pin does not dislodge.