Mazda 6 Service Manual: Power steering oil pump disassembly/assembly
Note
The following procedure is for replacement of the O-ring and oil seal only. Replace the pump component if other repairs are necessary.
1. Disassemble in the order indicated in the table.
2. Assemble in the reverse order of disassembly.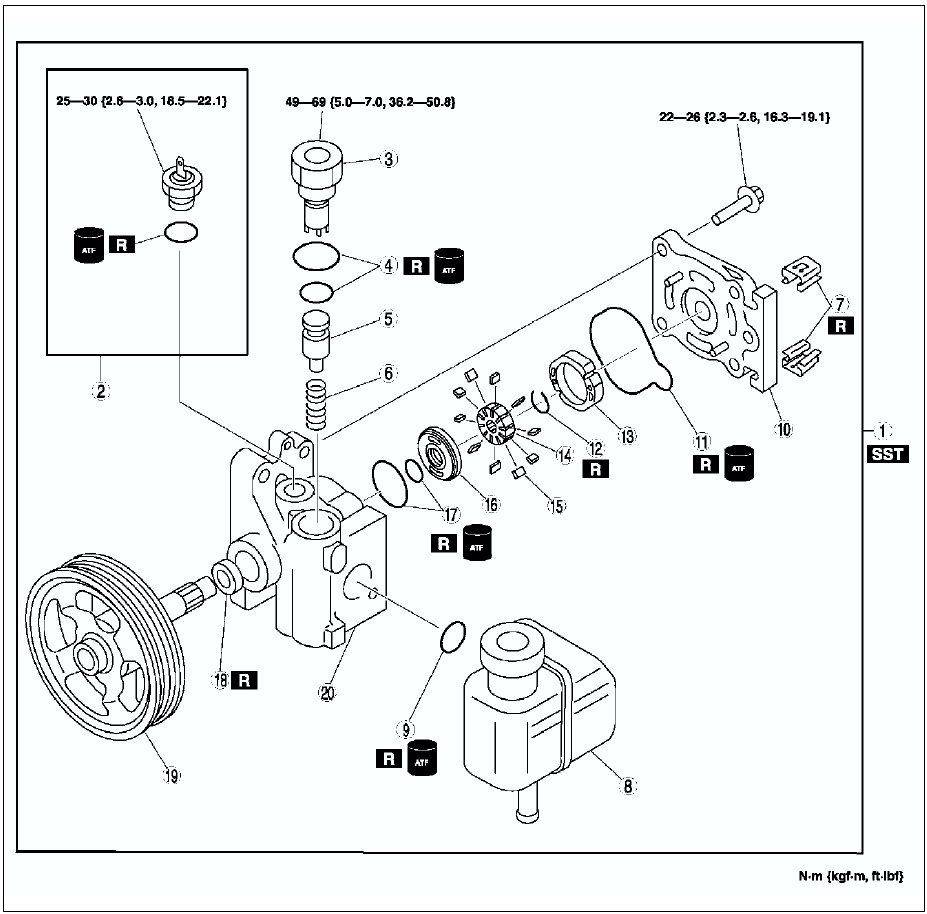 Power Steering Oil Pump Component Disassembly Note
Secure the power pressure oil pump using the SST
.
Caution
Use the SST to prevent damage to the pump when securing it in a vise.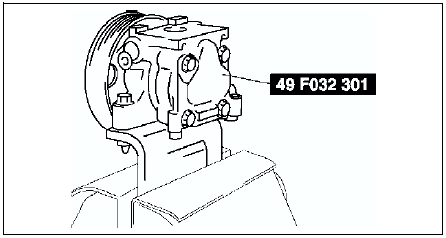 Clip Disassembly Note
1. Lift up the clip tab using a flathead screwdriver.
2. Remove the clip pushing with a flathead screwdriver and a hammer as shown in the figure.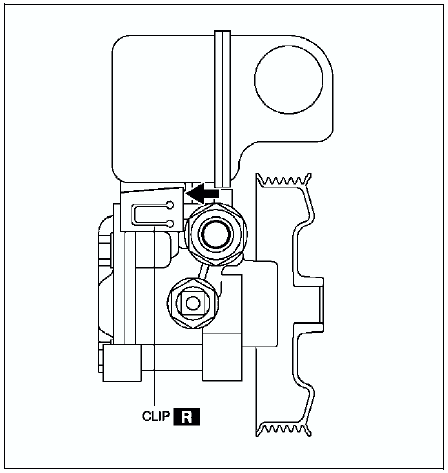 Clip Assembly Note
1. Push the clip slowly to the direction shown in the figure.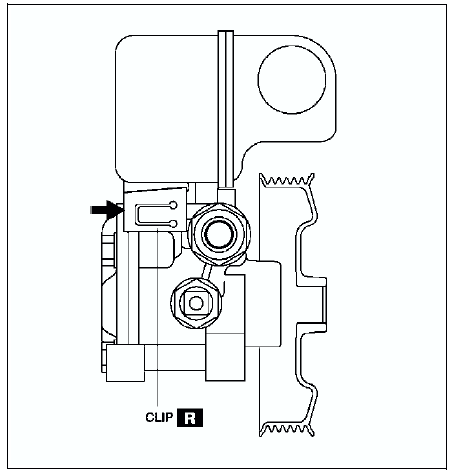 2. Confirm that the clip tab is caught correctly.
Oil Seal Assembly Note
Install the oil seal in the front pump body using the SST
and plastic hammer.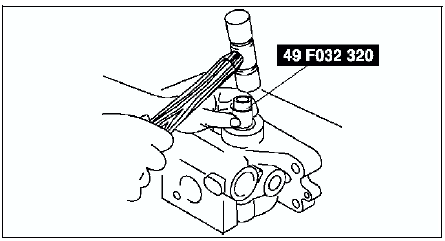 Vane Assembly Note
Place the vanes in the rotor with the rounded edges contacting the cam.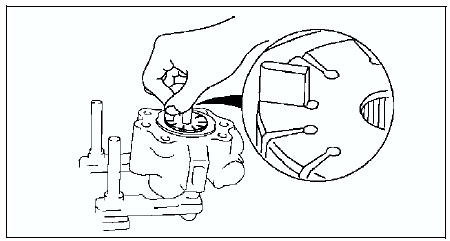 Cam Ring Assembly Note
Install the cam ring in the front pump body with the mark facing upward.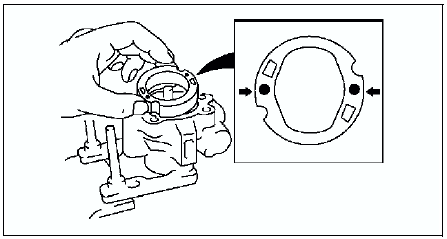 Rear Pump Body Assembly Note
After installing the rear body, manually turn the shaft to verify that it rotates smoothly.