Mazda 6 Service Manual: Quarter window glass removal/installation
1. Remove the rear door trim.
2. Remove the screw and bolt, then remove the glass guide.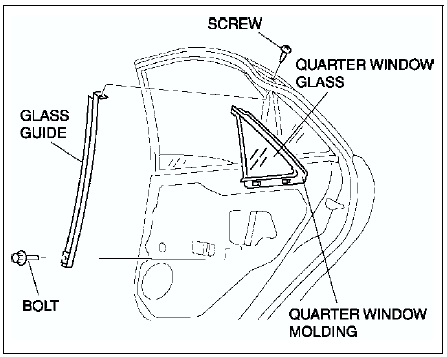 3. Remove the quarter window and the molding together in one piece.
4. Remove the molding from the glass.
5. Install in the reverse order of removal.