Mazda 6 Service Manual: Selector lever disassembly/assembly
1. Disassemble in the order shown in the figure.
2. Assemble in the reverse order of disassembly.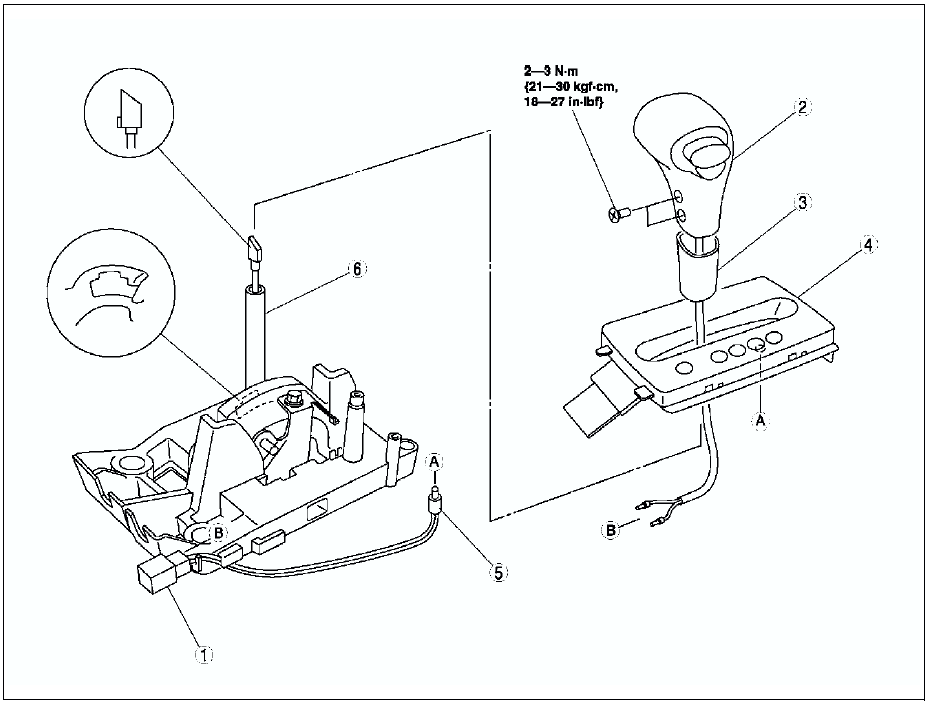 Connector Disassembly Note
1. Insert a thin piece of metal from the terminal side of the connector, and press down the terminal locking tab.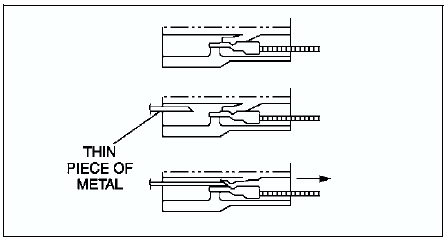 2. Pull the terminal out of the connector.