Mazda 6 Service Manual: Washer fluid-level sensor removal/installation
1. Disconnect the negative battery cable.
2. Remove the washer tank. (See WASHER TANK REMOVAL/INSTALLATION)
3. Remove the headlight cleaner motor. (See HEADLIGHT CLEANER MOTOR REMOVAL/INSTALLATION)
4. Remove in the order indicated in the table.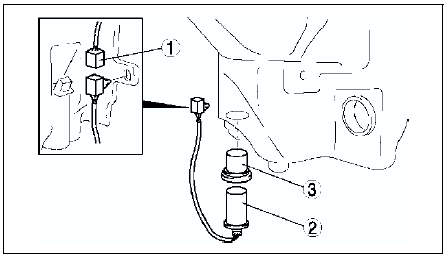 5. Install in the reverse order of removal.