Mazda 6 Service Manual: Windshield washer motor inspection
1. Disconnect the negative battery cable.
2. Remove the washer tank. (See WASHER TANK REMOVAL/INSTALLATION)
3. Connect battery positive voltage to the motor terminal B and ground to the motor terminal A.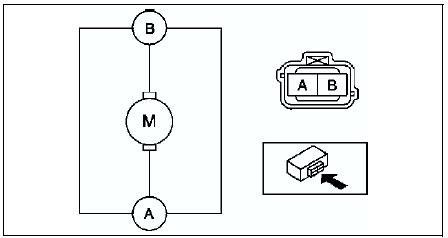 4. Verify that the windshield washer motor operates.
If the motor does not operate, replace the windshield washer motor.