Mazda 6 Service Manual: Abs (abs/tcs) or dsc hu/cm configuration
1. Connect the WDS or equivalent to the DLC-2.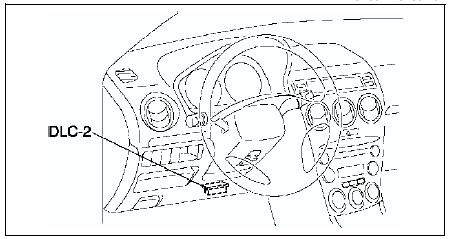 2. Input vehicle information following the direction on the WDS or equivalent screen.
3. Select Module programming.
4. Select Programmable module installation.
5. Select ABS/TCS.
6. Retrieve DTCs by the WDS or equivalent, then verify that there is no DTC present.
If DTC is present, perform applicable DTC inspection.