Mazda 6 Service Manual: Refrigerant pressure switch removal/installation
1. Remove the battery.
2. Discharge the refrigerant from the system. (See RECOVERY.) (See CHARGING.)
3. Loosen the refrigerant pressure switch using two spanners.
4. Remove in the order indicated in the table.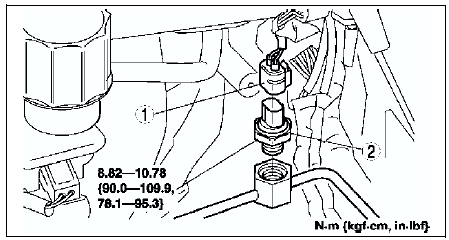 5. Install in the reverse order of removal.
Refrigerant Pressure Switch Installation Note
Apply compressor oil to O-ring and connect the joint.