Mazda 6 Service Manual: Supplier identification procedure
Note
When asking the supplier (service center) for repair or replacement, verify which supplier the module belongs to and enter in the Audio Repair Order Form.
Identification With Printed Numbers/Label
1. Remove the audio unit.
2. Verify the supplier name written on the label attached on each module.
Identification With On-board Diagnostic Test Mode
1. Start the on-board diagnostic test mode.
2. Verify the part number and supplier code displayed in the LCD.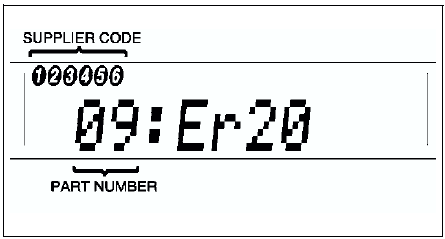 Note
When no DTCs are in the memory, part numbers and supplier codes will not be displayed.