Mazda 6 Service Manual: Transmitter battery replacement
1. Insert a small screwdriver into the slot and gently pry open the transmitter.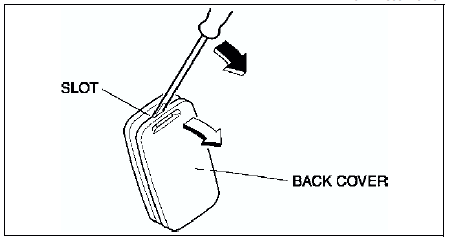 2. Press the portion of the battery indicated by A and remove the battery.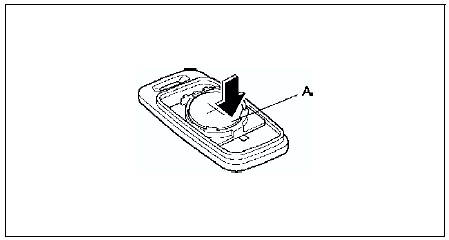 3. Install a new battery (CR2025) into the front portion of the holder with the positive pole (+) facing up. Press on the B portion of the battery to set the battery.
4. Align the front and back covers and snap the transmitter shut.
Battery specification Lithium CR2025 × 1
Note
The batteries will last about 2 years when used 10 times a day.