Mazda 6 Service Manual: Tweeter inspection
1. Inspect for resistance between the tweeter terminals using an ohmmeter.
If not as specified, replace the tweeter.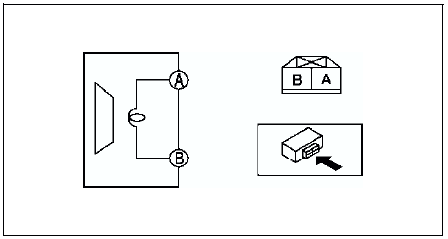 2. To verify that the tweeter outputs sound, apply voltage to the tweeter and release using a 1.5-V battery.
If not outputs sound, replace the tweeter.